Game script (bytecode) decompiler
Well, that didn't take long.
Vertices in the code flow graph are now grouped according to these rules:
Only consecutive instructions may be grouped.
If there is a jump, it must be the last instruction in the group.
If there is a jump to an instruction, that instruction must be the first instruction in the group.
Once the stack becomes balanced, the group ends with the instruction that balanced the stack.
Here are the scripts from the last post, but now with grouping: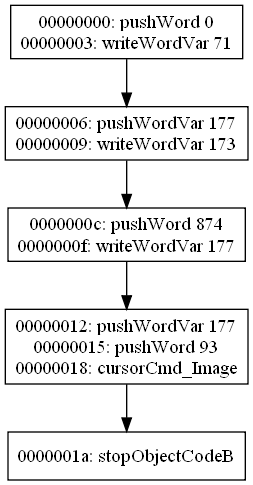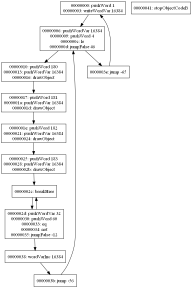 And finally, as an example of a
really
big graph: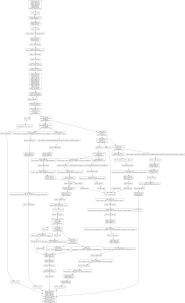 This concludes the third milestone. The next step is to analyze the graph to detect loops and conditionals.
Fatal error: Uncaught Error: Undefined constant "PHP" in /customers/f/a/e/birdiesoft.dk/httpd.www/blog/index.php:90 Stack trace: #0 {main} thrown in /customers/f/a/e/birdiesoft.dk/httpd.www/blog/index.php on line 90